Press Releases
Corcept's Miricorilant Shows Great Promise in Treatment of Non-Alcoholic Steatohepatitis (NASH)
July 17, 2023 at 4:05 PM EDT
Phase 1b study demonstrates that miricorilant, a selective cortisol modulator, effectively reduces liver fat, improves liver health and key metabolic and lipid measures and is well-tolerated

Corcept will initiate a Phase 2b study in the fourth quarter
MENLO PARK, Calif., July 17, 2023 (GLOBE NEWSWIRE) -- Corcept Therapeutics Incorporated (NASDAQ: CORT), a commercial-stage company engaged in the discovery and development of medications to treat severe endocrine, oncology, metabolism and neurology disorders by modulating the effects of the hormone cortisol, today announced topline results from a Phase 1b study evaluating its proprietary cortisol modulator, miricorilant, in patients with presumed non-alcoholic steatohepatitis (NASH).
The study, which evaluated a range of doses and dosing schedules of miricorilant, found that patients who received 100 mg of miricorilant orally every Monday and Friday for 12 weeks experienced an approximately 30 percent reduction in liver fat as assessed by MRI-PDFF and showed improvements in liver enzymes and markers of liver disease. These patients also experienced improvements in key metabolic and lipid measures such as HOMA-IR, serum triglycerides and LDL. Importantly, miricorilant was very well-tolerated. Corcept plans to submit these results for presentation at a scientific conference. Corcept will initiate a Phase 2b trial in the fourth quarter to further study this dosing regimen.
"Miricorilant is highly active in the liver with a unique mechanism of action and holds great promise for the treatment of NASH," said Naim Alkhouri, MD, FAASLD, Chief Medical Officer of Arizona Liver Health. "The combination of liver fat reduction, improvement in metabolic and lipid measures and low adverse event rate is compelling. Miricorilant has the potential to be a potent solution for the large patient population with NASH."
About NASH
Non-alcoholic steatohepatitis (NASH) is an advanced form of non-alcoholic fatty liver disease (NAFLD) that afflicts millions of patients and is a leading cause of liver-related mortality. Cortisol modulation may serve as a treatment for NASH since cortisol activity at the glucocorticoid receptor (GR) and mineralocorticoid receptor (MR) has been implicated in the development and progression of NAFLD. There are no current medications approved to treat NASH.
About Corcept Therapeutics
Corcept has discovered a large portfolio of proprietary compounds that selectively modulate the effects of cortisol and owns extensive United States and foreign intellectual property covering both their composition and their use to treat a variety of serious disorders. Clinical trials are being conducted with the company's leading selective cortisol modulators as potential treatments for patients with serious disorders – Cushing's syndrome, ovarian, prostate and adrenal cancer, ALS, post-traumatic stress disorder and liver disease. Corcept's drug Korlym® was the first medication approved by the U.S. Food and Drug Administration for the treatment of patients with Cushing's syndrome.
Forward-Looking Statements        
Statements in this press release, other than statements of historical fact, are forward-looking statements based on our current plans and expectations that are subject to risks and uncertainties that might cause our actual results to differ materially from those such statements express or imply. These risks and uncertainties include, but are not limited to, our ability to operate our business, conduct our clinical trials and achieve our other goals during the COVID-19 pandemic; risks related to the development of relacorilant and other product candidates, including their clinical attributes, regulatory approvals, mandates, oversight and other requirements; and the scope and protective power of our intellectual property. These and other risks are set forth in our SEC filings, which are available at our website and the SEC's website.
In this press release, forward-looking statements include those concerning the timing and substance of our Phase 1b trial and planned Phase 2b trial in patients with NASH; and the development of miricorilant as a treatment for NASH, including its clinical attributes, regulatory approvals, mandates, oversight, and other requirements. We disclaim any intention or duty to update forward-looking statements made in this press release.
CONTACT:
Corcept Therapeutics
For Investor inquiries:
ir@corcept.com
For Media inquiries:
CorceptCommunications@corcept.com
www.corcept.com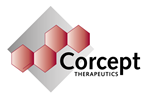 Source: Corcept Therapeutics Incorporated