Press Releases
Corcept Initiates MONARCH – A Phase 2b Trial in Non-Alcoholic Steatohepatitis (NASH)
October 26, 2023 at 4:05 PM EDT
MENLO PARK, Calif., Oct. 26, 2023 (GLOBE NEWSWIRE) -- Corcept Therapeutics Incorporated (NASDAQ: CORT), a commercial-stage company engaged in the discovery and development of medications to treat severe endocrine, oncology, metabolism, and neurology disorders by modulating the effects of the hormone cortisol, today announced it has initiated MONARCH, a Phase 2b trial of its proprietary selective cortisol modulator miricorilant in patients with non-alcoholic steatohepatitis (NASH).

MONARCH is a 150-patient, randomized, double-blind, placebo-controlled study evaluating the efficacy and safety of miricorilant in adult patients with biopsy-confirmed NASH. Patients will receive either 100 mg of miricorilant or placebo orally twice weekly for 48 weeks. The primary endpoint is reduction in liver fat, with NASH resolution and fibrosis improvement as key secondary endpoints.
"We are excited to initiate the MONARCH study and to build on the promising results of our Phase 1b study, which demonstrated that miricorilant effectively reduces liver fat, improves liver health and key metabolic and lipid measures and is well-tolerated. Miricorilant has the potential to greatly benefit the millions of patients with NASH. We look forward to sharing more details about MONARCH at the upcoming AASLD conference," says Bill Guyer, PharmD, Corcept's Chief Development Officer.
About NASH
Non-alcoholic steatohepatitis (NASH) is an advanced form of non-alcoholic fatty liver disease (NAFLD) that afflicts millions of patients and is a leading cause of liver-related mortality. Cortisol modulation may serve as a treatment for NASH since cortisol activity at the glucocorticoid receptor and mineralocorticoid receptor has been implicated in the development and progression of NAFLD. There are no current medications approved to treat NASH.
About Corcept Therapeutics
For over 25 years, Corcept's focus on cortisol modulation and its potential to treat patients across a wide variety of serious disorders has led to the discovery of more than 1,000 proprietary selective cortisol modulators. Corcept's advanced clinical trials are being conducted in patients with hypercortisolism, solid tumors, amyotrophic lateral sclerosis (ALS) and liver disease (NASH). In February 2012, the company introduced Korlym®, the first medication approved by the U.S. Food and Drug Administration for the treatment of patients with Cushing's syndrome. Corcept is headquartered in Menlo Park, California. For more information, visit Corcept.com.
Forward-Looking Statements
Statements in this press release, other than statements of historical fact, are forward-looking statements based on our current plans and expectations that are subject to risks and uncertainties that might cause our actual results to differ materially from those such statements express or imply. These risks and uncertainties include, but are not limited to, our ability to operate our business; risks related to the development of relacorilant, miricorilant, dazucorilant and our other product candidates, including their clinical attributes, regulatory approvals, mandates, oversight and other requirements; and the scope and protective power of our intellectual property. These and other risks are set forth in our SEC filings, which are available at our website and the SEC's website.
In this press release, forward-looking statements include those concerning the timing and substance of our Phase 2b trial in patients with NASH and the development of miricorilant as a treatment for NASH, including its clinical attributes, regulatory approvals, mandates, oversight, and other requirements. We disclaim any intention or duty to update forward-looking statements made in this press release.
CONTACT
Investor inquiries:
ir@corcept.com
Media inquiries:
CorceptCommunications@corcept.com
www.corcept.com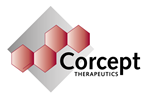 Source: Corcept Therapeutics Incorporated